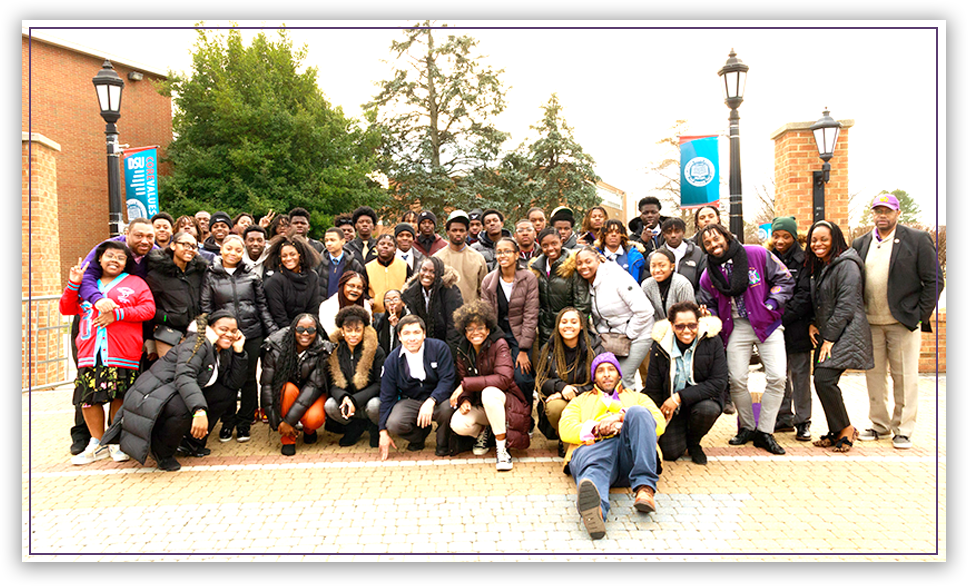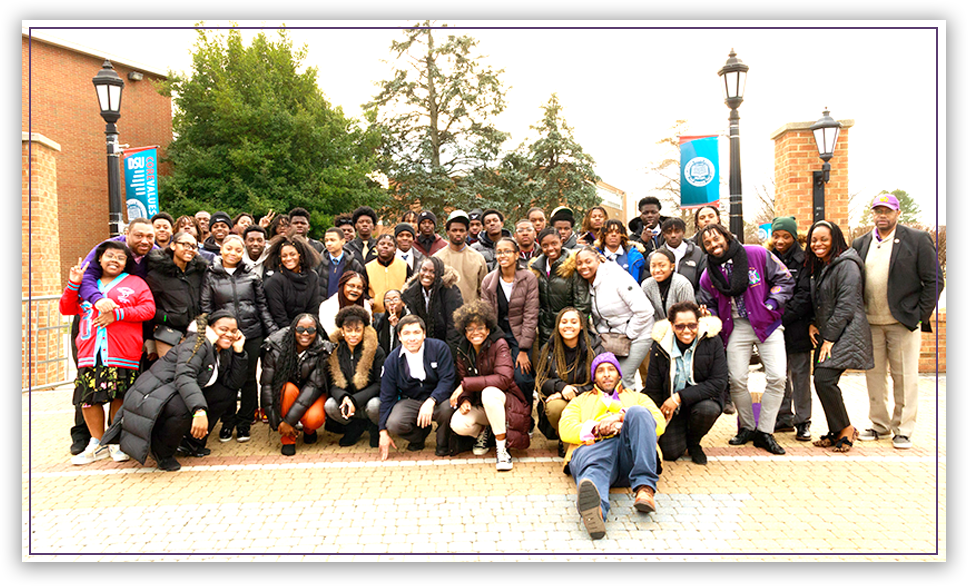 XI PHI's 2023 BLACK COLLEGE TOUR
XI PHI RETURNS TO CAMPUS-BASED BLACK COLLEGE TOUR IN 2023
Xi Phi Chapter of Omega Psi Phi Fraternity, Inc. continues its mission of providing opportunities for scholars to attend historically black colleges and universities (HBCUs), with its Annual Omega Black College Tour (OBCT) on February 21, 2023.
The tour is transitioning from the six-week virtual program that was sponsored in 2022, to an on campus program in 2023. The tour will include several of the nation's top HBCUs including Morgan State, Bowie State, Virginia Union, Virginia State, Hampton University, Norfolk State, Delaware State and Howard University.
As with previous tours, the program seeks to promote the benefits of a college experience at an HBCU, while placing an emphasis on them being essential to helping scholars compete in the 21st Century's knowledge-based society.
"It is hard to imagine a time when the need to produce students who can excel in STEM-related occupations has been greater," said John L. Staton, Founder of OBCT. "To be career-ready in our knowledge-based society, student learning must go beyond mastery of core subjects and include 21st century knowledge and skills like critical thinking, communication, collaboration, and technology literacy."
The six-week virtual program comprises several of the nation's top HBCUs who hosted sessions on their respective missions and academic offerings, in addition to providing information on tuition, scholarships and financial aid. Schools on the 2022 tour included St. Augustine, Delaware State, Morgan State, Hampton, North Carolina A&T, Morehouse, Spelman, Clark Atlanta, Bowie State, and Winston Salem State. Xi Phi will also award two $500 scholarships for the best essays on how to mitigate gun violence, or recommendations for redesigning high school curriculums to help African-American scholars better prepare for college.